The (FREE) Cloud Developer Workbook is Out Now!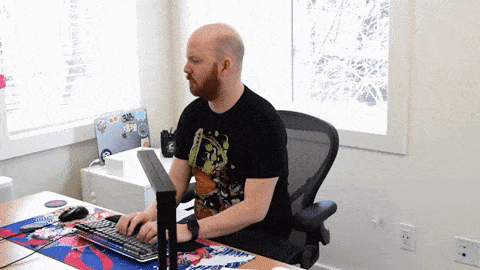 It's done!
It's finally done!
I just wrapped up the finishing touches on my brand new book!
With over 130+ pages, The Cloud Developer Workbook has 100 hands-on exercises for software developers to build AWS skills!
And, it's totally free!
You can get it here: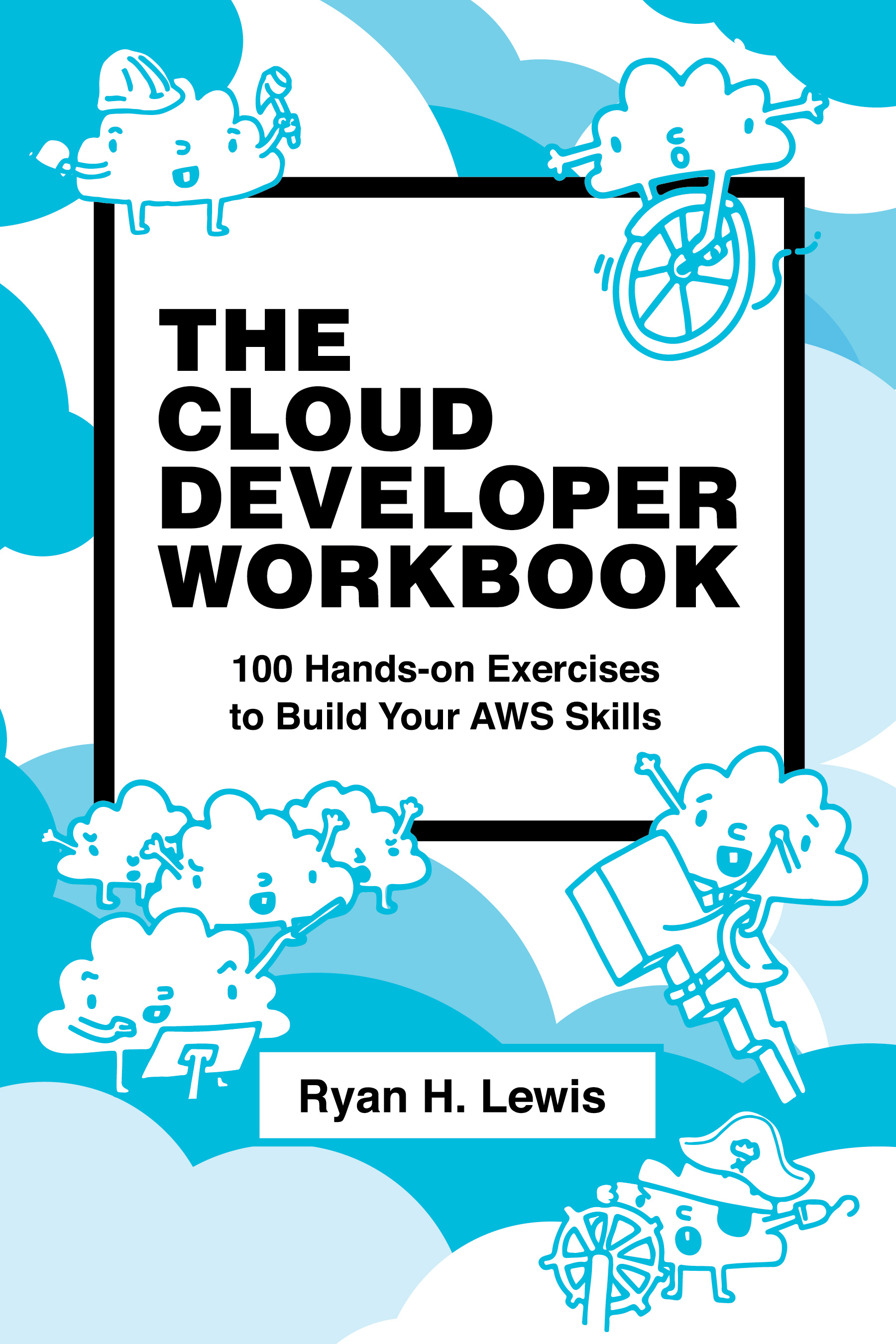 Last year I noticed a lot of people doing the #100DaysOfCloud challenge on Twitter.
I remember how hard it was when I was teaching myself AWS. It's such a powerful tool and so ubiquitous across the industry.
But software developers can have a really hard time getting into it because a lot of the training is focused on Operations or DevOps Engineers. Software developers have a different way of working and understanding software that isn't really the same as other areas of IT.
I wanted to create a roadmap for software developers to learn AWS. Something to help people doing the #100DaysOfCloud challenge. A day-by-day guide to take you through most of the AWS services you'll use as a developer.
I released 100 Days of Cloud Tips on Twitter as a daily infographic series. Here's an example: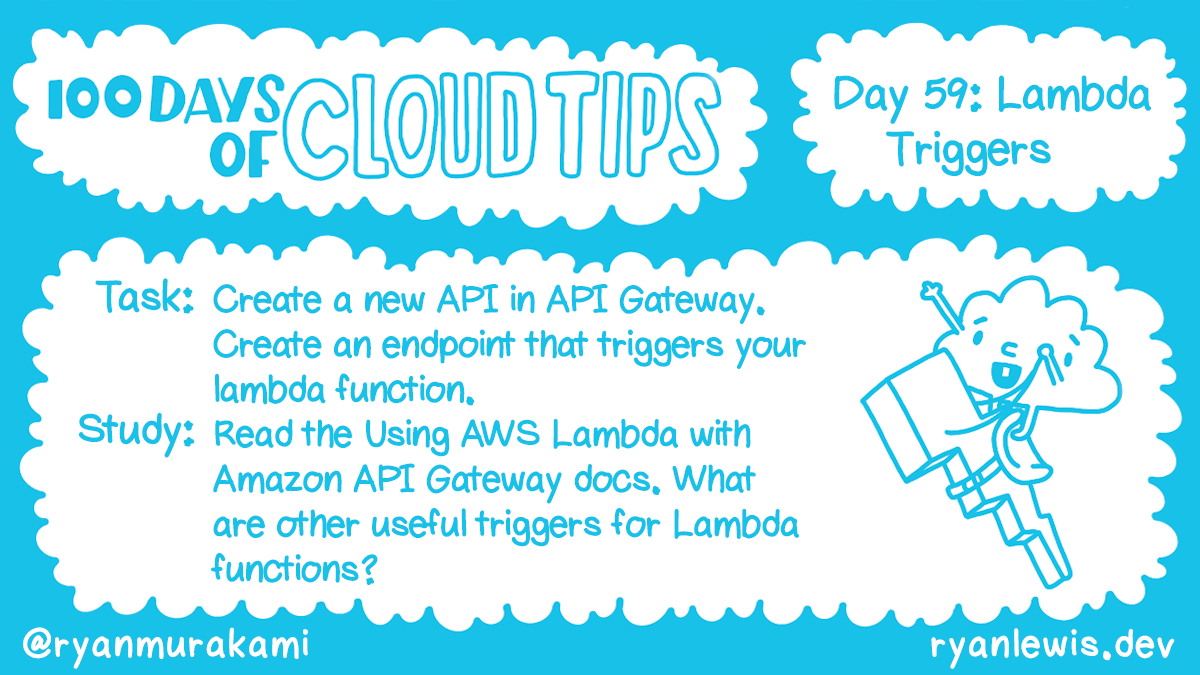 Then someone asked if they could get all the tweets in one place, so I collected and expanded on the tweets and created this workbook.
You can work through it at your own pace. There are lots of links to external documentation, but the value is in the path that guides you through AWS.
The workbook takes you from a total AWS newbie to being extremely well-rounded and ready for a certification exam.
It's totally free. You can get it right now at this link. And if you know someone who could be helped by this workbook, then please feel free to share it with them.
You can also purchase the Kindle or physical version on Amazon right here.
I'd love to hear any feedback you have on the workbook! Send me an email and let me know what you think.
--- Ryan H. Lewis
Apr 06, 2021